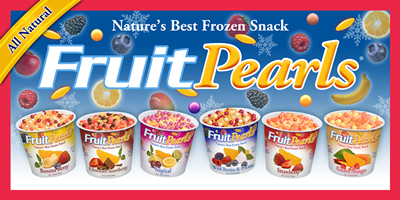 March 5, 2015, Sebring, FL— Sebring Regional Airport and Commerce Park officially signed an agreement on March 5 to proceed with the construction of a 42,000 square foot manufacturing facility for CitraPac Inc.
Combined efforts to seal the deal:
In order to compete for this transaction, Sebring had to provide approximately $1,200,000 in cash or like-cash incentives. It took months of negotiations and a consortium of four local governmental entities, two private sector companies and many like cash incentives were developed to create the offering to CitraPac.
As part of the negotiations, cash contributions include $400,000 from Highlands County, $250,000 from the City of Sebring and $150,000 from the Sebring Regional Airport CRA. In addition, the county will perform $230,000 of in-kind work for site improvements. Other in-kind contributions include engineering services from Atkins Global, base and fil material by the Sebring Airport Authority
As a result of these positive negotiations, The Sebring Regional Airport and Commerce Park is now officially the location for the CitraPac manufacturing facility. Initial employment will total 65 full-time jobs in the first year. Employment of up to 240 people in the next five years is projected. CitraPac will spend $5 million to construct the production facility and warehouse with the creation of 80 to 100 construction jobs and spend an additional $2.5 million in processing and packaging equipment.
"A true team effort made this happen. This project is a real gain for the local economy in terms of job creation," stated Mike Willingham, Executive Director for The Sebring Airport Authority.
About CitraPac
CitraPac® is a specialty manufacturer of unique real-fruit frozen snacks. "Fruit Pearls" is the name of the product—CitraPac uses real oranges and tangerines and flash freezes them into "tiny pearls" and mixes them with beads of fruit purees, fruit juices, and yogurts. No preservatives and nothing artificial are used to create this healthy snack for kids. "The goal is to have this healthy snack on school lunch trays nationwide," says company President Gregg Harshman.
Gregg Harshman's family was a Highlands County pioneering citrus grower in the 1920's. Although the family sold the business in 2000, Gregg continued in the field and looked for an opportunity to keep the family heritage in the County. Gregg, President of CitraPac is pleased to make Highlands County the production hub for Fruit Pearls. Scientists at the Florida Department of Citrus developed the unique citrus process, which was licensed to CitraPac.
About Sebring Regional Airport & Commerce Park
Sebring Regional Airport is a 2,000-acre commerce park and airport. The airport is a designated Foreign Trade Zone offering many tax benefits and is home to Sebring International Raceway. Sebring Regional Airport celebrated the 10th anniversary for U.S. Sport Aviation Expo in 2014.
For further information regarding CitraPac please contact Mike Willingham, Executive Director of the Sebring Airport Authority.
Contact: Mike Willingham
863.655.6444, mike@sebring-Airport.com
http://sebring-airport.com/ftz/wp-content/uploads/2015/04/store_logo.png
200
400
diana
http://sebring-airport.com/ftz/wp-content/uploads/2015/08/multimodal-logisitcs-center-300x711-300x71-300x71.jpg
diana
2015-04-30 14:19:34
2017-04-07 21:42:53
CitraPac to open 42,000 Sq. Ft. Manufacturing Facility at Sebring